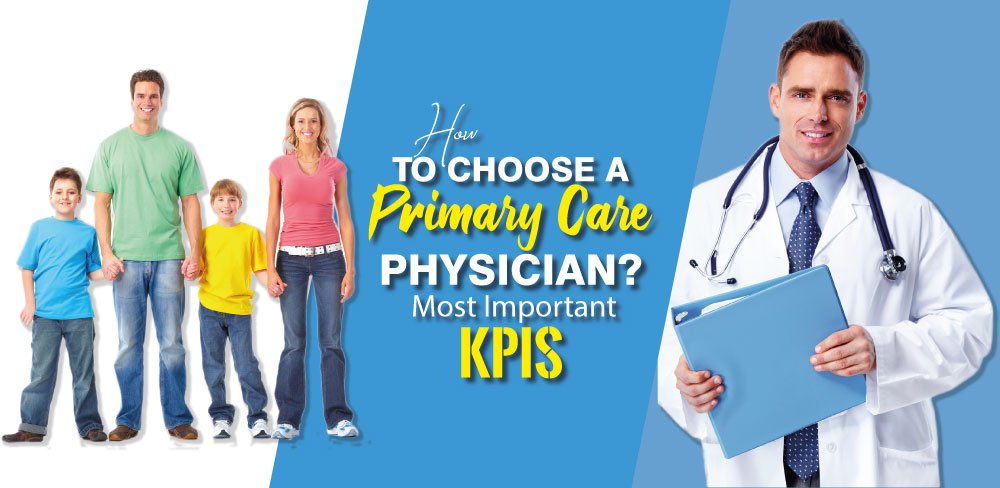 How To Choose A Primary Care Physician? 6 Most Important Kpis
A primary care physician is known to be a doctor who helps to understand the patient in a well-organized manner and provides a detailed checkup and treatment to the patient. A primary care physician provides care to the patient when they come for their first visit and guides them accordingly to provide them the ultimate relief they are asking for. With primary care, millions of patients are treated immediately and lives are saved. A primary care physician or a doctor helps to serve humanity with care and as a duty.
Choosing A Doctor
Selecting a professional and experienced primary care physician is a very difficult thing and sometimes pretty exhausting. We know how important it is to have a good understanding between doctor and patient.
As the basis of this relationship is dependent on kindness, openness, and trust. Without these features, the patients keep on changing the primary care physician. But why would the patient switch between doctors?
It is been stated that patients change their primary care physician because
The performance or quality of care provided by doctors is not up to the mark

Ease

The doctor is not available all the time

The place or location of the clinic is either too far or out of range.
How To Choose A Primary Care Physicians
A primary care physician is going to help you, guide you in the best possible way, and will educate you. They are your resourceful health guardians who are going to help you when you feel you are not fine and need help.
Thus, it is very essential to choose a medical health professional primary care who will help and educate you with respect and care. So choose your doctor carefully because the doctor and patient relationship are very important. Let us look at some major points or KPIs to look at while choosing a primary care physician.
Which Doctors Are In Your Network?
This is the most important and initial step that needs to be taken before opting for a health care professional. There are two categories of people. One who is or have medical insurance and second are the ones who do not have insurance. Therefore, the ones with medical insurance will opt for a primary care physician who is listed within the patient in-network list and this way all cost of their treatment is covered by the company or government.
But for the patients who have no medical insurance, will opt for a physician out of the network. The patient has to determine the cost of each visit being made to the doctor every time. And it has been stated that cost is the major bridge that builds between doctor and patient. Therefore, in both circumstances apart from cost, the most important thing to look at is not to compromise over the health and to build trust in each other for better results.
What To Do With Family And Friends' Recommendations?
Next important thing while choosing a primary care professional is to ask and discuss with your close relatives who are your friends and close family members.
You can choose to visit the same doctor as your family and relatives because this way you will have immense trust and respect for your doctor because your family members have been previously so satisfied with it. This sometimes if we wish to visit a dentist, a pharmacist, or a therapist our daily routine primary care doctor can not only guide and give us recommendations to choose and visit the best doctor in town.
Is Getting A Doctor A Piece Of Cake?
The next most important thing to look at is your means of reaching your primary care doctor or physician. You must determine how far the hospital is or clinic is from your school, home, or office where you are mostly present. Whether the area where your doctor is has good or safe parking surroundings or not. These are the basics one has to consider while choosing a doctor. Well in low-income-based neighborhoods, the physician clinic has greater access and there is great safety being provided. But in highly developed areas, the restriction is very common.
Speaking Of Access, Or Where Procedures Will Occur?
We visit doctors and most of the time the doctor's office does not have access to ultrasounds or x-rays or there is less space for minor sort of surgeries. For example, a gynecologist takes appointments in her offices but the process of labor occurs in other hospitals with which the doctor is affiliated. Therefore, a patient must determine the distance it will take to reach the labs or hospitals where surgical procedures are going to take place. To determine all these factors for your easiness.
Is Availability Of Doctor Is Ensured When You Need An Appointment?
Another important thing to consider is to check whether the primary care physician is available on weekdays, weakened, or is the doctor on-call mostly at night. Because sometimes unusual circumstances occur and a patient in an emergency has to see the doctor thus make sure that your primary care physician can easily make up to you in such cases or not. Next, are telepathic phone calls being done? Therefore, that in some cases one can easily call the doctor to ask for medicines or take other knowledge when in need.
Well Is The Doctor An Expert?
Last but not least is to determine whether your primary care doctor is an expert in his field of work or not? All family doctors, child specialists, or gynecologists are considered primary care physicians. Well if you have to look for a doctor for a particular organ disease then choose a specialist who is specialized in that particular part of the disease, therefore, your trips to several other doctors will be minimized and you will receive treatment beforehand. That is why it is recommended not to rush while choosing for your doctor instead look and determine the factors that are important to you.
Also, remember and check whether the environment in which you are working is safe. The staff and the hospital or office administration are treating you well and giving the appointments you are asking for or not. Because many times the staff reduced the morale of patient with their working style, which often offends the patient and creates problems for doctor and the area he is working. So look closely and observe while selecting your primary care physician. This way your time and energy will be saved and you can reach a good p